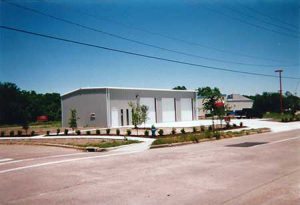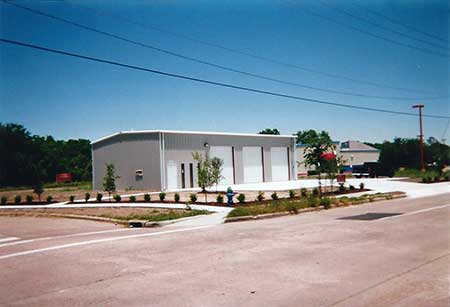 Houston steel buildings are sturdy and durable, making them a solid investment for commercial and industrial use. These building options offer outstanding long-term returns on a relatively modest initial investment. There are many reasons to opt for Houston metal buildings over various material choices for barns, hangars and other construction projects.
Longer Lifespan
Steel and metal buildings last much longer than most other Houston building systems. This alone makes them a solid choice for most businesses in our area. The longevity and low maintenance requirements of Houston steel buildings are compelling reasons to choose steel buildings.
Flexible Configurations
The construction methods used to build steel and metal structures make it easy to add on an extra room or two as needed to manage your operations. This is especially useful for warehouses and distribution centers that require additional space to manage personnel or inventory.
Faster Construction
Metal buildings require less time to build, which will typically save property owners a significant amount of money on labor costs. By opting for prefabricated steel buildings, you will save even more time on the actual construction of your building. This can help you to stay on schedule, which can allow you to occupy and use your new building more quickly.
Easy to Insulate
Prefabricated steel buildings are remarkably easy to insulate, which can lower electricity bills and provide a more comfortable environment for workers. Air conditioning and climate control systems are also essential to protect the shelf life of perishable foods and other inventory items.
Fire Resistant
Steel is naturally fire resistant. As a result, upgrading to steel building systems may lower insurance bills for these advanced construction options. This can significantly lower the real cost of building and owning steel structures in our area.
Cost
In almost all cases, prefabricated steel buildings are much less expensive than comparable wood frame or concrete structures. This lower initial cost is an important advantage that can pay off in added financial flexibility for your company during the building process.
At Aerohaus Metal Buildings, we specialize in providing the most advanced and practical Houston steel buildings for clients in our area. We will design and construct retail and commercial buildings, metal hangars, barns and garages that suit your needs and your budget perfectly. Call us today at 281-890-4700 to get a quote for your project. We look forward to the opportunity to serve you.