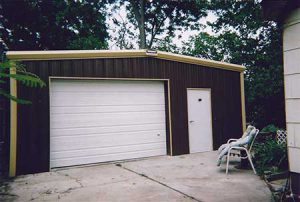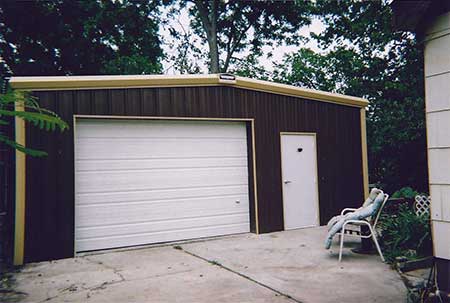 Adding a garage to your property can increase its value and provide protection for your vehicles and equipment. Houston metal garages offer some important advantages for homeowners and businesses in our area. Consider adding a steel or metal garage this year to your property this year.
Improved Security
Leaving vehicles or equipment outside is a risky proposition even in the best neighborhoods. Your garage will provide a safe space for valuable equipment and your cars or trucks, which will provide added peace of mind about your security. Keeping your vehicles inside a locked garage may even have a positive effect on your insurance rates for your cars and trucks.
Affordability
Houston steel buildings are one of the most affordable options for new construction in our area. The low initial cost for Houston metal garages is complemented by the equally low maintenance expenses involved in keeping these structures in tip-top condition. A little paint and occasional power washing usually keeps your metal buildings looking and performing at their best.
Increased Value and Curb Appeal
Your new detached garage will often improve the appearance and enhance the curb appeal of your property. You may also see an increase in the overall value of your home or commercial property after installing a steel or metal garage. This could help you achieve higher resale values when the time comes to relocate to a new area.
Expanded Storage
Metal garages are an ideal solution for creating storage space for businesses and homes alike. With the addition of shelving, your new garage will provide a safe and organized space for managing excess or seasonal inventory, storing equipment and tools and managing limited space inside your Houston home or business. This will not only create added space inside your garage but will also free up space inside your home or business.
Added Space for Hobbies and Living
With the addition of climate controls and insulation, your new steel garage could serve as a dedicated game room, a new office or an extra bedroom for guests. This is a great way to expand your home or business premises without the expense and disruption of a traditional home addition or commercial building project.
At Aerohaus Metal Buildings, we can design and build Houston metal garages tailored to your precise set of needs. Our team specializes in customized Houston building systems that are affordable and practical for our customers. Call us today at 281-890-4700 to request more information or to get a quote from our team. We look forward to the opportunity to serve you.