We Build All Types of Metal Buildings
Commercial/ Retail Buildings
Metal buildings are ideal for a wide range of industrial and commercial uses. At Aerohaus Metal Buildings, we specialize in providing you with the most cost-effective and practical solutions for your needs. We serve the greater Houston area with custom-designed and pre-engineered metal buildings that are proudly made in the U.S.A. These advanced buildings are designed to stand up to the worst of Texas weather and to stay solid for many years to come.
RV Garages
Aerohaus Metal Buildings can create custom Garages to suit your precise specifications. We can construct RV Garages to create added storage areas and to allow you to accommodate more than one vehicle. Our Houston metal garages can provide real protection for your vehicles against the worst of Texas weather. Whatever your preferences, Aerohaus Metal Buildings can offer the best selection of Houston steel buildings in the industry.
Metal Barns
Steel offers superior durability and strength to help your barn stand up to storms and other weather events. At Aerohaus Metal Buildings, we have over 35 years of experience in delivering the results our clients need to manage storage and other space needs for their barns. We provide expert building services for a variety of industries and organizations in the Houston metropolitan area, including Storage garages for large vehicles, Agricultural barns and storage spaces, Rodeo arenas and equestrian centers.
What Can We Build For You?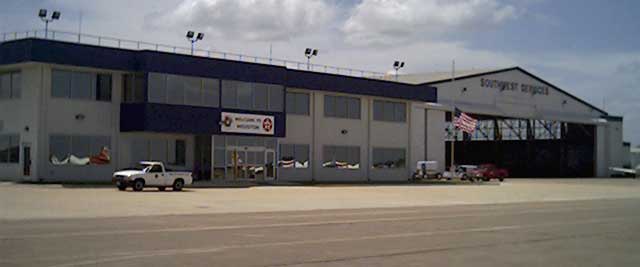 FBO and Hangar – Ellington Airport – Houston, TX
Aerohaus Metal Buildings Inc. has been providing quality pre-engineered metal buildings for the local Houston, Texas, national, and international markets since 1980.
The Aerohaus Metal Buildings team can also provide you with turnkey Houston building systems that allow you to take greater control over your construction project and your configuration needs. Our team of construction engineers can also pack and ship metal building systems throughout the U.S. and around the world to ensure that you receive the solutions you need to manage all your construction needs quickly and effectively.
At Aerohaus Metal Buildings, we deliver an array of options for pre-engineered custom-built buildings for our clients in Houston and across the U.S. Call us today at (281) 890-4700 to learn more about these advanced construction solutions and to discuss your needs with one of our knowledgeable staff. We look forward to the opportunity to work with you.