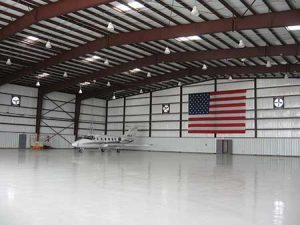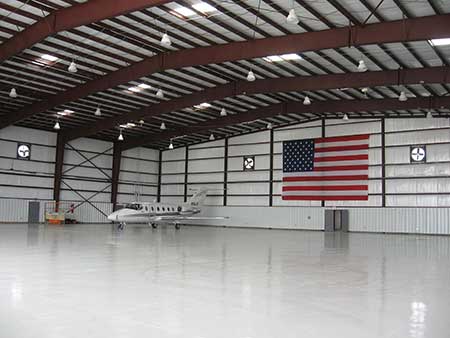 Your airplane hangar does much more than just house aircraft. It also serves as a convenient maintenance shop, a secure environment, and a protective shell around your airplanes and other equipment. Houston steel buildings can be configured specifically to suit your needs and are an ideal choice for constructing your new aircraft hangar. Choosing steel for your hangar construction project provides many advantages.
Configurability
Because steel can be fabricated to order, these Houston building systems can be precisely configured to suit your needs and preferences. This can allow you to customize your steel and metal building in a number of ways. Including adding insulation, expanding the size, and creating multiple sections for added security can provide specific solutions for your needs. Working with an established Houston steel buildings company can provide you with the most expansive options when designing the perfect airplane hangar.
Durability
Steel and metal buildings offer superior durability and longevity for most applications in our area. This can maximize the value of your financial investment over time and can ensure that your buildings will stand up to various stresses for optimal performance over time. Choosing a construction company that specializes in Houston metal garages, hangars and other steel structures can ensure the highest degree of durability for your project.
Security
Houston steel buildings offer superior security for aircraft, equipment and other items stored in these structures. The strength of these building systems can ensure added protection for valuable items and personnel. Steel buildings also serve as a strong deterrent for unauthorized intrusion and damage to your property. Metal and steel structures are highly fire resistant, reducing the risk of these issues for your people and property. Investing in steel hangars can provide added peace of mind for you and your employees.
Speed and Expense
Steel buildings are among the most affordable choices for construction in our area. These prefabricated buildings can be completed in less time and with less labor. This allows you to enjoy the most cost-effective solutions for aircraft hangars and many other building projects in our area.
At Aerohaus Metal Buildings, we specialize in creating customized metal buildings for a wide array of applications in the Houston metropolitan area. We have more than 36 years of experience to ensure that your job is done right and finished on time. Call us today at 281-890-4700 to schedule a consultation or to get a quote from us. We look forward to the chance to work with you.