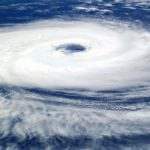 High winds and severe storms are part of the equation for commercial property owners in our area. Choosing the right Houston building systems can ensure that your structures can stand up to hurricane-force winds without sustaining more than minimal damage. Steel offers exceptional tensile strength to withstand severe weather and to protect your people and property. Here are some of the most important facts about steel buildings and high winds in the Houston area.
Wind Exposure Makes a Big Difference
When planning for the construction of Houston steel buildings, it is essential to consider the amount of exposure your structure will sustain in a major weather event. The Door & Access Systems Manufacturers Association International (DASMA) offers recommendations for four different categories of wind exposure:
Exposure A buildings are generally sheltered from wind by geological features or other buildings. These conditions are rare in the Houston area.
Buildings in the Exposure B category are afforded some protection by naturally occurring or man-made barriers to wind from at least one direction.
Most Houston metal buildings are designed to provide adequate structural support for Exposure C conditions, which provide little or no additional external barriers to winds.
Exposure D buildings are also unprotected by outside barriers and are within one mile of an open body of water.
In most cases, steel is the single best choice for Exposure C and Exposure D buildings thanks to its high degree of tensile strength. Properly engineered and constructed steel Houston building systems have successfully weathered winds of up to 170 miles per hour, making these structures one of the safest bets for surviving a hurricane.
Design Factors Can Impact Weather Resistance
The humble Quonset hut is designed to allow winds and weather to pass harmlessly over its rounded surfaces. For most Houston businesses, however, steel buildings in other configurations can provide more practical and functional solutions. Prefabricated and custom designed steel buildings are an outstanding choice for companies in Houston. These engineered building systems offer superior durability and can stand up to the worst of wind and weather in our area. This can provide you with greater peace of mind throughout hurricane season in Houston.
At Aerohaus Metal Buildings, Inc., we offer the highest quality pre-engineered steel and metal buildings to provide your company with added space for inventory, vehicles and office facilities. We work with you to determine the most cost-effective and reliable Houston building systems solutions for your construction plans. Whether you need custom garages, aircraft hangars, workshops or warehousing, we can deliver the right options for your requirements and your budget. Call us today at 281-890-4700. At Aerohaus Metal Buildings, we look forward to the opportunity to serve you.