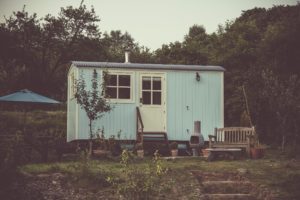 The man cave has been part of American culture for decades. It is now being eclipsed by a new trend that offers a private space for women who may feel overworked and overtaxed. The she shed offers a private space that can be customized to suit the specific needs of women. Houston steel buildings are ideally suited for these applications and can be equipped with power, air conditioning and other amenities to provide the perfect retreat for women.
A Solution for Stress and Exhaustion
The she shed can be designed to suit the preferences of its owner. Like the man cave, it is usually intended as a comfortable and private retreat that can provide valuable alone time. These Houston metal buildings can be configured with plenty of windows to let in natural light or with interior lighting to make it easier to use during the winter months and in the evenings. The most important characteristic of these she sheds is their high degree of customization to ensure the best experience for their owners. This can ensure the best possible resolution for stress and the most relaxing environment for women in our area.
Limited Only by Your Imagination
The uses for a she shed are endless. Some women have set up painting and sketching studios in these Houston steel buildings. Others have created customized computer centers to play games, work on their business operations or simply to stay in touch with family and friends. For avid gardeners, the she shed can be an ideal solution for creating a greenhouse and maintaining storage for tools and other equipment. Some proud owners of she sheds are just happy to have a cool and comfortable place to commune with nature in their own back yards.
Choosing the Right Building Company
While it may be possible to construct these Houston steel buildings as a do-it-yourself project, most experts recommend hiring a company that specializes in creating Houston metal garages and sheds to achieve the best results. This can allow you to incorporate lighting, power and other amenities without the stress of finding a contractor and ensuring that this work is performed properly. Your local building company can obtain all necessary permits and can find the right subcontractors to perform all aspects of the installation. This can ensure the best results for your new she shed.
At Aerohaus Metal Buildings, we design and construct all types of metal and steel buildings in the Houston area. We work with you to determine the best options for your needs. Call us today at 281-890-4700 to discuss your needs with our team of building experts. We look forward to the opportunity to serve you.