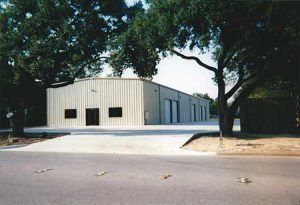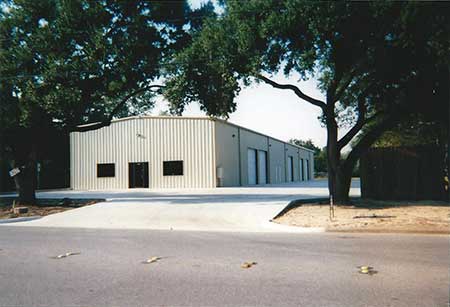 The debate continues to rage on regarding whether steel or wood framing is the best choice for modern construction. Wood is certainly the more traditional choice and has centuries of history backing it. For most buildings, however, steel framing is more affordable and easier to set up than wood frames. This is one key reason for the increasing popularity of Houston steel buildings and systems in recent years. Understanding the strengths and drawbacks of each of these framing materials is essential for companies in our area.
Environmentally Friendly
Because wood is a renewable resource, many people mistakenly believe that it is a more environmentally responsible choice than steel. In fact, steel materials can easily be recycled and reused over and over again. A single tree can take almost 50 years to grow to the size required for harvest. Once it has been used, treated wood used in construction is usually discarded rather than repurposed. By contrast, recycled steel can be used and recycled multiple times to provide significant benefits for the environment. Steel frames are usually the most sustainable choice for your Houston building systems.
Strength and Durability
The unequaled strength of steel beams and framing is well known throughout the construction industry. This makes steel the most reliable and durable choice for buildings of all types, including Houston metal buildings, high-rise apartments or offices, warehouses and retail facilities. Unlike wood, steel is resistant to fire, insect infestations and mold. This ensures that your Houston steel buildings will provide reliable services for many years to come.
Versatility
Steel framing can be formed into almost any shape desired. Wood, however, is only available in straight-line configurations that must be combined to create the framing needed for your Houston building project. Steel offers the most comprehensive array of options for modern buildings, including the ability to bend beams to various angles and even to create curved framing beams for your building project.
Maintenance Requirements
Another area in which Houston steel buildings hold a clear advantage over wood is in the maintenance required over the lifetime of your building. Steel frames typically last for decades with only minimal upkeep. Wood must be checked regularly to ensure the absence of insect infestations and wood rot, which typically requires the expertise of a qualified building inspector. Over time, this can add up to a considerable expense for maintaining your building.
At Aerohaus Metal Buildings, we build all types of steel and metal buildings for our customers in the Houston area. Call us today at 281-890-4700 to request a quote for your next building project. Whether you need a commercial hangar or a garage to house your vehicles, we deliver the right solutions for you.